'Sentence Tricks'
Improving children's understanding of grammar and punctuation across school
In January 2017, we developed the concept of 'Sentence Tricks' in our school to drive children's improvement in writing. This work is based on some of the work developed by educationalist Alan Peat, around improving children's understanding of grammar and punctuation.
Sentence Tricks are not taught in isolation. They are developed within English lessons and children are expected to apply skills within independent pieces of writing.
Each year group now directly introduces 4-6 Sentence Tricks per year, which are built on as children move through the school. By the time children reach Year Six, they will have a solid understanding of over 25 sentence types.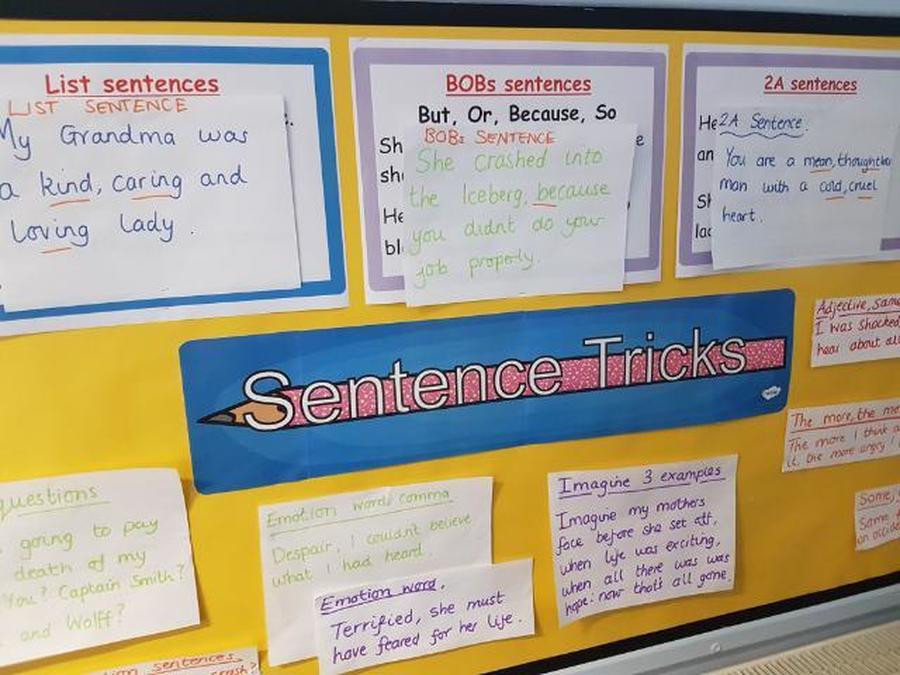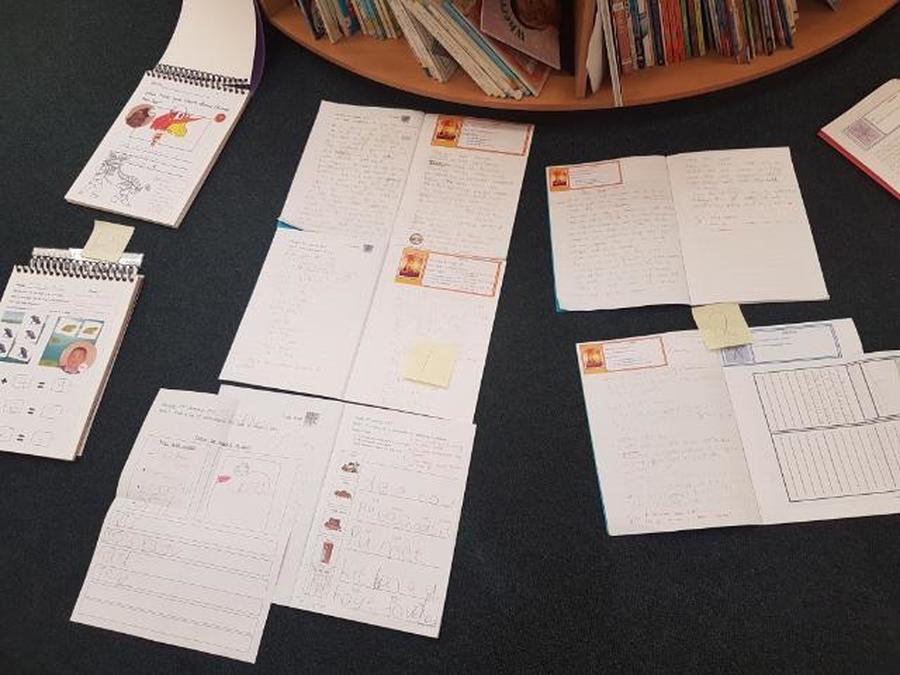 Application in our writing
Sentence Tricks help to broaden children's understanding of a wide variety of sentence types, in turn supporting improvement within grammar and punctuation. Children are challenged to use Sentence Tricks within their own writing, to show that they are able to apply some of the skills they are being taught.
"I tried to use the 'Emotion word' trick in my story and it helped me to show character thoughts and feelings". (Year Five child)
Teachers looked at examples of children's writing from Foundation Stage to Year Six to look at whether Sentence Tricks were improving children's writing. There was significant improvement for many of our writers who should feel extremely proud of themselves!