Enrichment
Enriching experiences and opportunities help to raise achievement and improve children's life chances.
Respecting others: Tasting new foods and finding out about other cultures
We tried to enable as many children as possible to experience another culture by celebrating Chinese New Year. Some children tried new foods such as spring rolls and egg fried rice. Other children made beautiful lanterns and discovered the magic of Dragon dances.
Manchester as a city has a large chinese community and it is so important we get to understand some of the values and traditions so fundmental to the lives of our neighbours.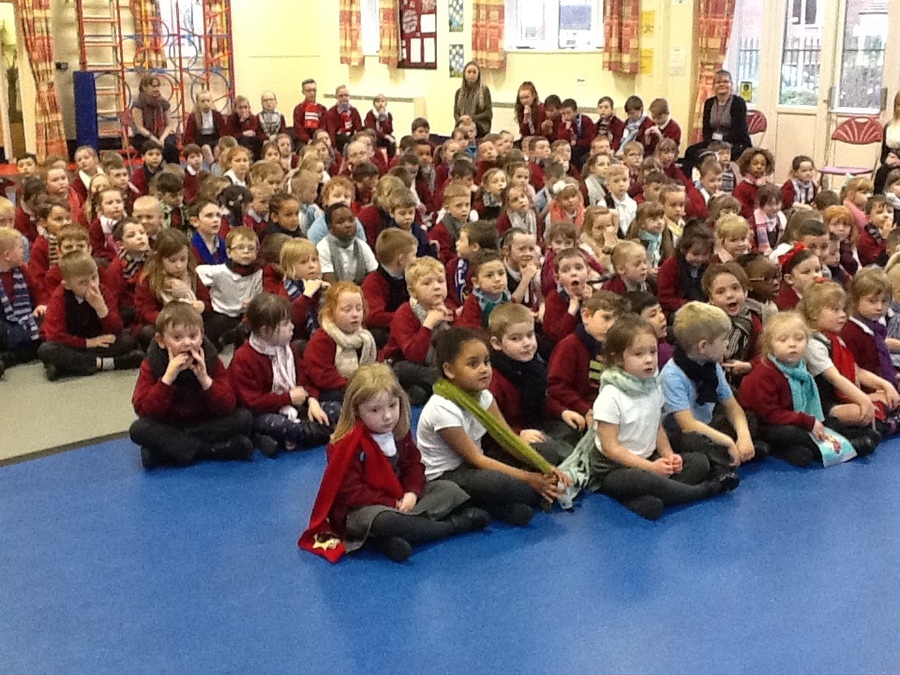 Communicating with others: Bringing people together
Communicating with others is the most special feeling ever. It brings people closer together.
There are people in the world, and indeed within our wider Oldham community, that have a hearing impairment and communicate through signing.
Our school community took part in a very special activity called Sign2Sing, where we learnt and performed a song together, using signing.
This experience brought us together and allowed us to understand the importance of communication in a different form. It brought greater empathy and understanding to our children and staff.
Taking responsibility: Safer Internet Day
One of the most amazing inventions is the Internet. Its capabilities are immense.
One of the most dangerous interventions is the Internet. Its capabilities are immense.
We looked at how to use the Internet safely and sensibly and found out how we need to behave when 'surfing the net' and using social media. We discussed our responsibilities to ourselves and others.
Co-operation, collaboration, creativity
There are many approaches to effective learning. Co-operation and collaboration are crucial. We need to 'grow' children who know how to work and learn together on shared ideas and projects. Creativity is also really important. We need children who can come up with ideas, have their own thoughts and think 'outside of the box'.
Discovery, exploration, understanding
Do enough children know what to do when they get stuck?
"Discovery consists of seeing everything that everyone has seen but thinking of what nobody has thought". Albert Einstein.
We encourage our children to learn through play and outdoor experiences. We try to develop crucial skills such as problem-solving, decision making and being brave when trying to find solutions.
Why can't the children at Mayfield become the next explorers, scientists, geologists, archaeologists, astronauts and architects?
"The sky is not the limit because there are footsteps on the moon".