Dare to be Different (D2bD)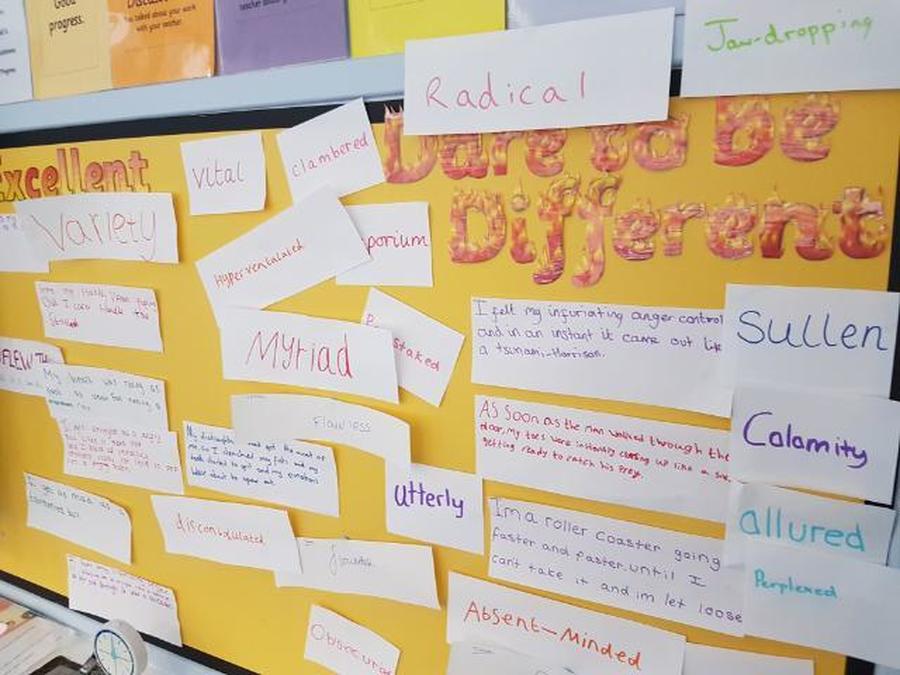 ARE YOU: Good, Excellent or 'Dare to be different' (D2bD)?
"I think D2bD is fabulous and it is really working in KS2. Children are thinking really carefully about the vocabulary they are choosing". (Mrs Howard: Yr6 TA)
Sometimes we have 'good' ideas and they are.....just 'good'. (We have decided 'good' is not quite 'good enough' for Mayfield).
Sometimes we try things that are 'excellent' and they really help to challenge ourselves, which is fantastic. (Excellent is amazing, but.....what if there was something that showed we are trying to take our learning to a whole new level?)
Well.....there is!!! We now have 'Dare to be different' (D2bD). Children at Mayfield really try to 'think outside the box' and challenge themselves to go above and beyond. Excellent words and ideas are great, but we believe we can excel further.
"I did try hard to use good words in my writing, but now I'm using D2bD words like 'sullen' and 'allured'. I just try to push my writing further". (Year Six child)