House Points
(promoting outstanding behaviour, positive attitudes to learning, democracy and financial management)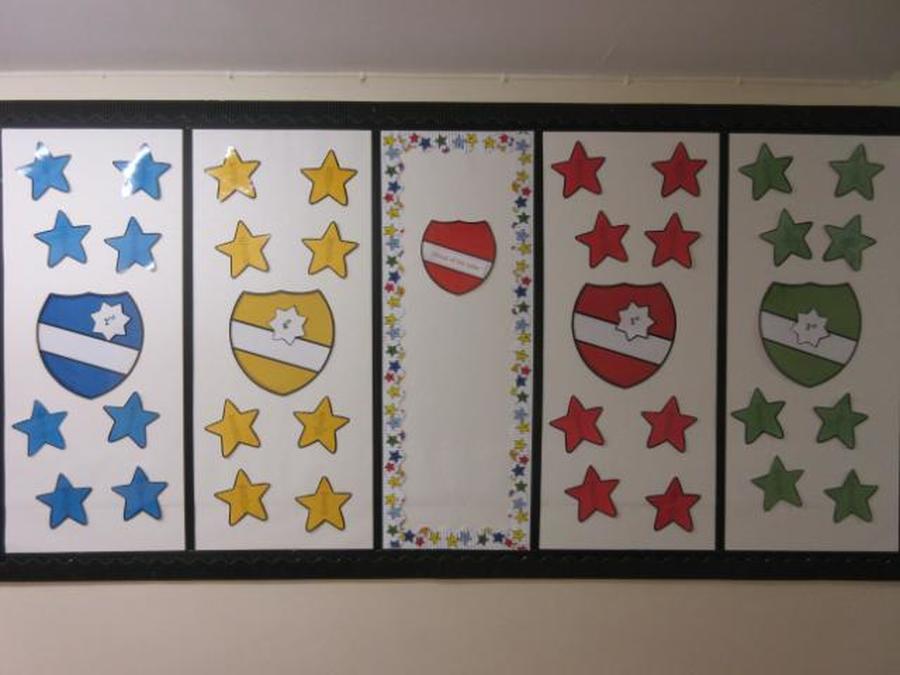 HOUSE TEAM NAMES
| | |
| --- | --- |
| Kingston Reds | Vulcan Yellows |
| Granite Greens | Waverley Blues |
Mayfield Primary School is a school based at the heart of its community and this drives the work we do. Our community really matters to us and it became increasingly more important that our House Team names reflected this. After days (and days.....and days!) of deliberation, we decided to use street names within our community to inspire our brand new, exciting House Team names. We have something personal to Mayfield, and as a school we should be incredibly proud of this.
REWARDS
The classes have been paired together. The winning teams will receive the following amounts each week:
1st place - £3
2nd place - £1.50
3rd place - £1
4th place - £0.50
Our aim to reward positive behaviour, but also promote financial skills, where children are encouraged to deal with money.
Each house is asked to decide what they would like to do with their money. Do they spend it? Do they save it? How much have they earned? Does it make more sense to build money up over a few half-terms or does it make sense to spend it now? Is it best to spend some of the money and save some?
This raises the question of 'Who decides when and how to spend the money?' How do we decide? Do we vote? Do we listen to the views of all the house members? These questions then lead into Democracy and issues around fairness, openness and transparency.
Mayfield Primary School recently launched its House Team system from Nursery to Year Six, in order to support exceptional behaviour, effort and attitude to learning. All children are encouraged to earn House Team Points for their team, by demonstrating those skills that are important to our school, eg: hard work, determination, perseverance, team-work, kindness, respect and positivity. Our aim is to promote excellence, together.